.NET Web Development
Get everything easy with .NET
Choosing the right technology to extend your business capabilities is always a concern. However, if you are sure of what you want, then we have got the answer for you.
Make your priorities right in creating an effective, secure, gorgeous, speedy business solutions because, Microsoft .NET Framework assures all these. All the products of Microsoft are so popular as they are created for everyone -user-friendly, secure and fast in performance. .NET Framework is not an exception as it assists many in creating seamless business solutions since long. With its powerful templates and controls, customizable tools like ASP.net, ADO.NET, C#.NET, Java.NET and VB.NET, Multilanguage coding support, it has positioned itself at the top of app development technologies.
We, at Nexmoo Solutions, have been in the spectrum of .NET development for a decade, tapping its fullest potentials for our clients. Combining the aesthetics and the usability, we have created apps and solutions that are stunning in look and feel. We have delivered projects which assure security more than ever with the security features of .NET.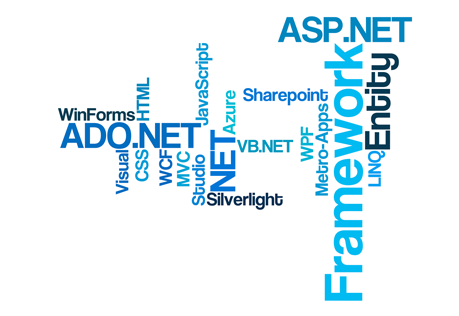 From building a small app for your desktops to creating enterprise solutions, our pool of .NET professionals have done it all. Our expertise in handling .NET Framework include VB.NET, C#.net, Java.NET, ASP.NET, ADO.NET, SharePoint Services and Silverlight.
Apart from developing apps and solutions, .NET Framework allows to port the apps and web solutions between Windows powered desktops, servers, mobile phones and tablets effortlessly. We are proud to showcase the technical prowess in portability of apps. We also perform migration services for apps that are created with different versions of .NET framework.
We have the combination of the cutting edge technology and the right level of business understanding in domains like sports, hotel management, FMCG, media and entertainment which makes us a compelling technology partner of your business. Our project management strategy, incorporating MVC architecture and Agile process model, has driven us to deliver projects which have saved cost and time of our clients.
Be it a desktop app, web portal, enterprise solution, mobile app, decide us to create it for you! We guarantee a business solution which is best at look and feel, security, performance and a value addition too.